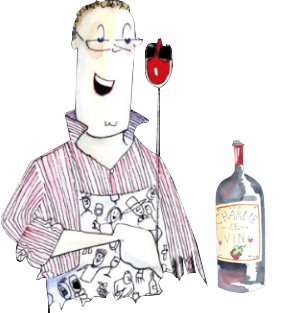 Our Wine Tasting Events take the form of a fun, though informative quiz (with plenty of clues!) incorporating a blind tasting selected from some of the world's best independent and specialist growers from our list of over 300 wines.
The format of the tasting is free-flowing and very sociable, looking at the different grapes used, a brief history, the styles and a review of the wine producing countries. We explore some of the finest wines, we learn and we have fun! Why not arrange a corporate online Zoom wine tasting with Charlie or get a bunch of your besties together and have a fun evening!
If you are interested in holding an event, please email Charlie at charlie@foreverthirsty.co.uk or call on 07771 510052.
There are currently no upcoming events. Please check back soon for future events.
I originally approached Charlie to obtain a case of Spanish reds with a snapshot of one of my favourite producers… of which he replied, 'No problem, leave it with me.' When the case arrived, it contained examples from said producer that I didn't know even existed, let alone be able to get hold off. Based upon this expert service booked Charlie for a private wine tasting evening for a present to my wife. Charlie turned up with a magnificent selection of wines to taste, all blind folded I must add and provided a comprehensive discussion and overview of the wines throughout the tasting. A consummate professional with an outstanding knowledge of the subject which left my wife and her friends astounded with the evening. I would heartily recommend Charlies company to anybody requiring a great and knowledgeable service with more than a hint of naughtiness. Read more ""
SW Hornby
ADS Structural Limited